Western National Bank mascot debit cards are a great way to show of your school pride! Each time you use a Western National Bank mascot debit card, a donation is made back to your school of choice. Open a mascot checking account online here or if you are already a current customer, swap out your current debit card to a mascot card!
Currently we have teamed up with the following schools:
Johnson County Central Public Schools
Southern Public Schools
Syracuse-Dunbar-Avoca Public Schools
Peru State College
---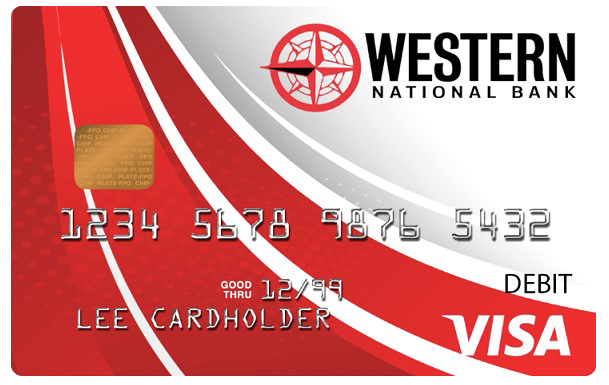 Our Visa® Debit Cards are one of the most convenient ways to pay. Plus, they're packed with features to keep your account secure and save you money. Funds come directly out of your checking account, so you don't have to worry about adding to your credit card balance. You can easily track all of your debit card transactions with Online and Mobile Banking. In addition, all transactions will be listed on your monthly statement.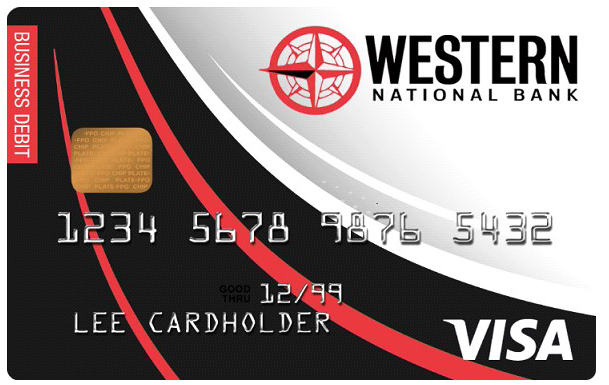 Use your Western National Bank Card 24 hours a day to access your accounts at stores or ATM locations worldwide. Your card can be used at ATMs to:
Withdraw cash

Transfer funds

Check your balances
---
You may withdraw a maximum of $300 or your account balance (whichever is less) from a terminal, per day, per card.
In addition to the limits on cash withdrawals at terminals, you may use your check card to purchase up to $1,000 in goods and services each day, as long as your available balance is sufficient to cover the aggregate of all the purchases.
If you need to report a lost or stolen debit card when the bank is open, please call your local banking office.
After business hours, please call toll-free 1-888-263-3370.
Western National Bank is a member of the MoneyPass ATM Network for surcharge free ATM's.
MoneyPass is an interbank network providing surcharge-free ATM transactions to MoneyPass cardholders who use a MoneyPass ATM. There are 32,000+ surcharge free MoneyPass ATMs in the United States, located at financial institutions and retail locations.
Find a MoneyPass location near you.
You may not know it, but you have round-the-clock protection against the increasingly savvy perpetrators of card fraud. That's because the cards we issue are protected by SecurLOCK Services. Through an important partner of ours we provide industry leading technology, tools and the expertise to manage fraud. Experienced fraud analysts work around the clock, watching for any suspicious card activity and will contact you immediately if they detect potential fraud on your card.