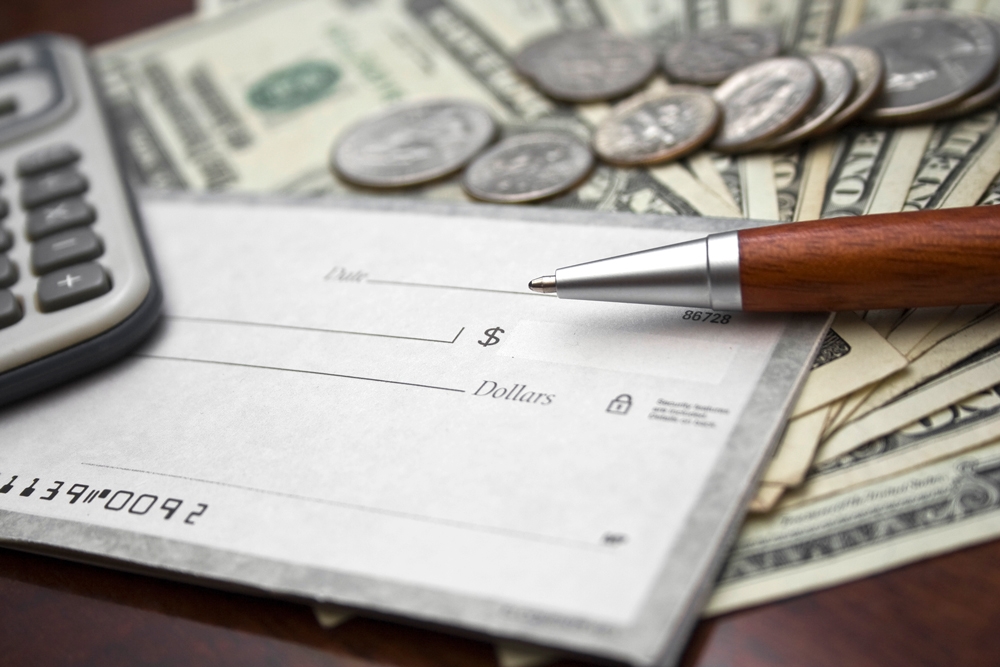 $50 to open account
NO MONTHLY SERVICE FEES
NO MINIMUM BALANCE*

This account will require a monthly direct deposit of a payroll or regular deposit of at least $250. No cash deposits will be accepted.

NO OVERDRAFT FEES

Compass cover feature will allow you to overdraw your account up to $200 without being charged a fee for the overdraft
Items that will overdraw your account more than $200 will be returned unpaid without any additional fees

Earn interest on the first $1,000 anything above that amount does not earn interest
Free Western National Bank VISA debit card

Free Nationwide ATM usage at MoneyPass ATMs
Use your debit card at over 32,000+ surcharge free MoneyPass ATMs throughout the US

Free Bill Pay
Free Mobile and Online Banking with the WNB App
Free E-Statements

No option for mailed statement
$50 to open account
NO MONTHLY SERVICE FEES
NO MINIMUM BALANCE*

This account will require a monthly direct deposit of a payroll or regular deposit of at least $250. No cash deposits will be accepted.

NO OVERDRAFT FEES

Overdraft cover feature will allow you to overdraw your account up to $200 without being charged a fee for the overdraft
Items that will overdraw your account more than $200 will be returned unpaid without any additional fees

Free mascot branded VISA debit card for partner schools (Peru State College, Southern Public Schools, Johnson County Central Public Schools, Syracuse-Dunbar-Avoca Public Schools)

$0.05 for every debit card swipe will be donated to school of choice
Free Nationwide ATM usage at MoneyPass ATMs

Use your debit card at over 32,000+ surcharge free MoneyPass ATMs throughout the US

Free Bill Pay
Free Mobile and Online Banking with the WNB App
Free E-Statements

No option for mailed statement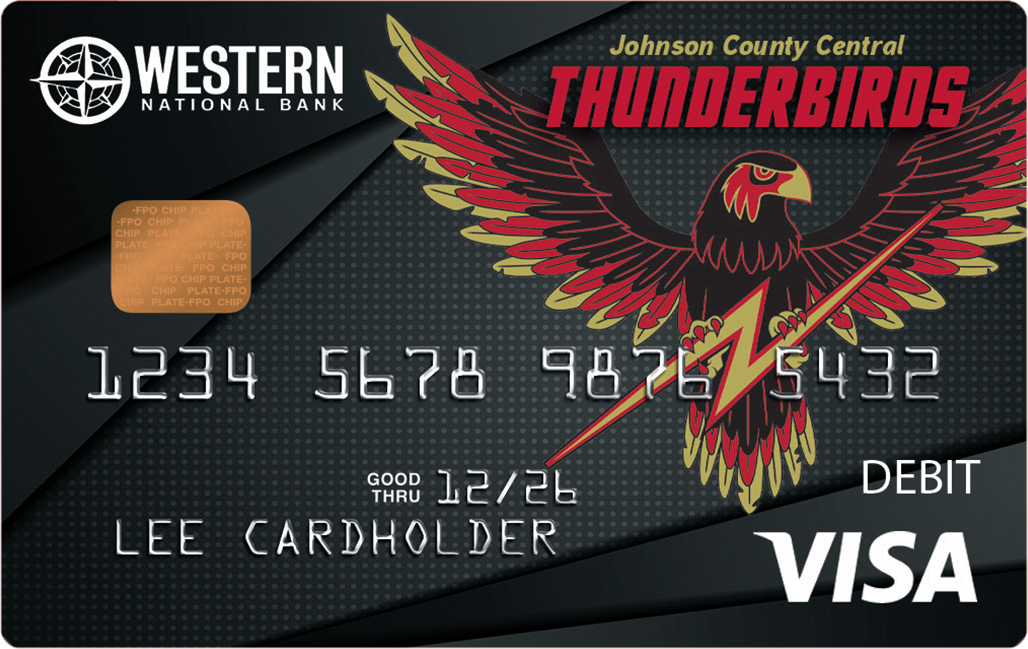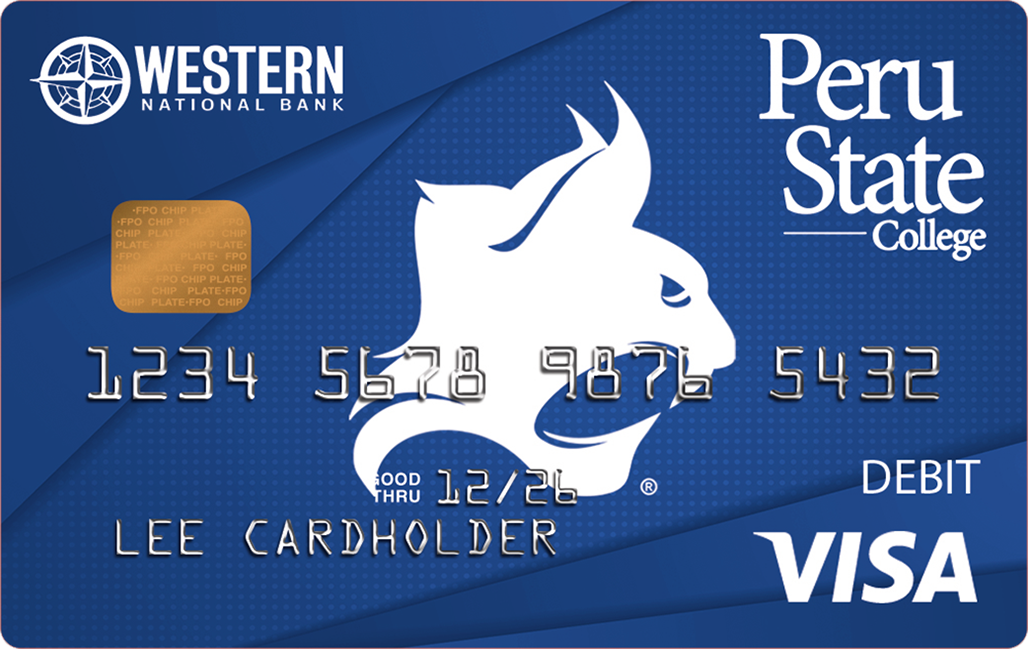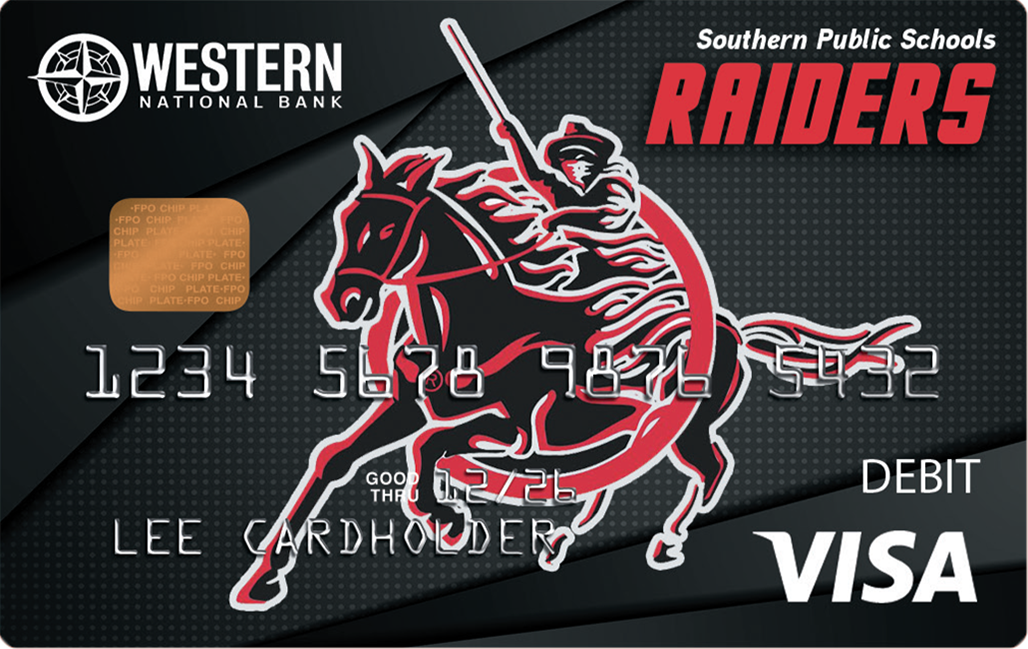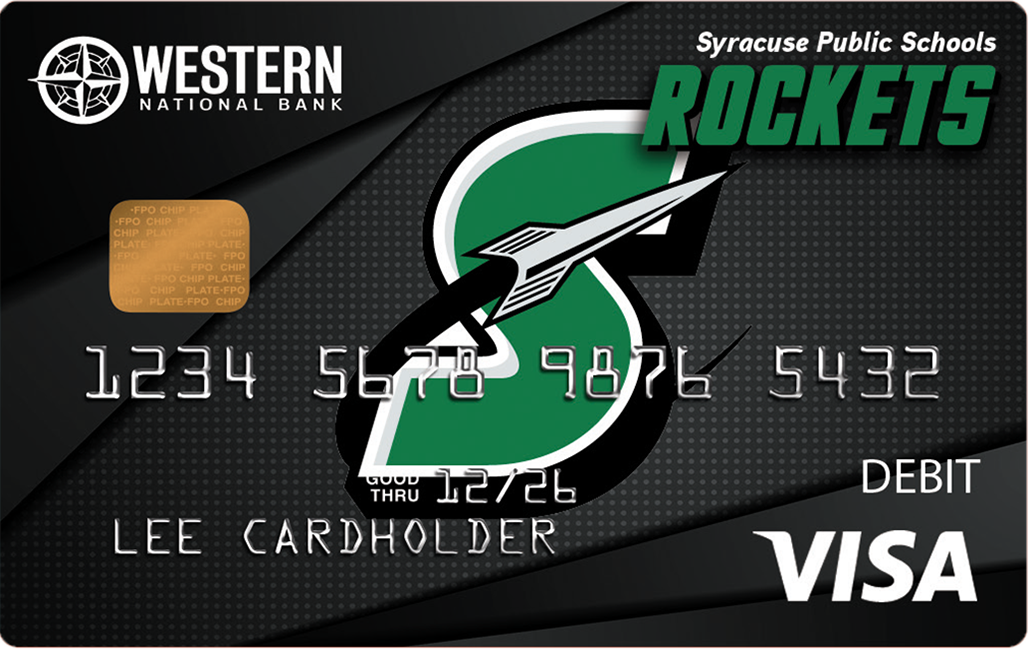 Initial deposit required to open this account: $100.00
Unlimited check writing
VISA ATM/Debit card available with credit approval
Interchange Fee waived on four (4) ATM transactions each statement cycle.
A Service Charge of $4.00 will be imposed if the balance in the account is less than $500.00 any day of the monthly statement cycle.
Free Online and Mobile Banking
Receives a monthly statement with images of cleared checks. Inter@ct eStatements & eNotices are available when enrolled in Online Banking
Initial deposit required to open this account: $1,000.00
Unlimited check writing
VISA ATM / Debit card available with credit approval
Interchange Fee waived on four (4) ATM transactions each statement cycle.
A Service Charge of $6.00 will be imposed if the balance in the account is less than $1,000 any day of the monthly statement cycle.
Free Online and Mobile Banking
Receives a monthly statement with images of cleared checks. Inter@ct eStatements & eNotices are available when enrolled in Online Banking
Balances & rates are tiered:

Tier 1: $20,000 +
Tier 2: $2,500 - $19,999.99
Tier 3: $0.01 - $2,499.99
Initial deposit required to open this account: $2,500.00
A Service Charge of $6.00 will be imposed if the balance in the account is less than $2,500.00 any day of the monthly statement cycle.
Excess withdrawal fee of $10.00 for each debit in excess of 6 per monthly statement cycle
Your account is limited to six (6) pre-authorized debits each monthly statement cycle. Pre-authorized debits include transfers authorized by telephone, transfers and payments authorized by agreement, and checks made payable to third parties.
Interchange Fee waived on four (4) ATM transactions in each statement cycle.
Free Online and Mobile Banking
Receives a monthly statement with images of cleared checks. Inter@ct eStatements & eNotices are available when enrolled in Online Banking
Balances & rates are tiered:

Tier 1: $50,000 +
Tier 2: $15,000 - $49,999.99
Tier 3: $2,500.00 - $14,999.99
Tier 4: $0.01 - $2,499.99
Initial deposit required to open this account: $50.00
A Service Charge of $2.00 will be imposed if the balance in the account is less than $50.00 any day of the monthly statement cycle.
Excess withdrawal fee of $1.00 for each debit in excess of six (6) per calendar month
Your account is limited to six (6) pre-authorized debits each calendar month (the calendar month will be considered to end on the last business day of the month). Pre-authorized debits include transfers authorized by telephone and both transfers and payments authorized in advance by agreement.
Free Online and Mobile Banking
Receives a monthly statement with images of cleared checks. Inter@ct eStatements & eNotices are available when enrolled in Online Banking
Upon request this account is available without a minimum deposit or service charge for minors age 18 and under.
Important information about procedures for opening a new account and what it means to you:

To help the government fight the funding of terrorism and money laundering activities, Federal law requires all financial institutions to obtain, verify and record information that identifies each person who opens an account.
When you open a new account, we will ask for your name, address, date of birth and other information that will allow us to identify you. We may also ask to see your driver's license or other identifying documents.

Will need the following items:

A Government issued ID and a second ID with a signature.
U.S. Social Security Number
U.S. Citizenship or Resident alien status
External account information if funding from an external account